The 10-minute play Elevator Pitch was first performed in a rehearsed reading at Actors and Writers London on 19th June 2017. It was directed by Orsolya Nagy and the actors were Lily Smith, Sylvia Carson, Kenneth Michaels (left to right in photo below) and Paul Antony-Barber.

The play was performed again in the Jensen Fest in New York from 13th-16th July 2017, produced by the Complete Theatre Company (see photo above, courtesy of Nicholas Wolfson).

It was then performed in the Short+Sweet Hollywood festival, Los Angeles, on 5th and 6th August 2017 (see poster below). It was directed by John Fingal O'Donnell and the actors were Ron Weisberg, Krystal Elise and Barbara Stevens.
"Elevator Pitch" was last performed in the Short+Sweet festival, Manila, from 22nd-24th September 2017. The actors were Liza Schneider, Ross McLeod and Danica Vergara, and the director was Pauline Martinez.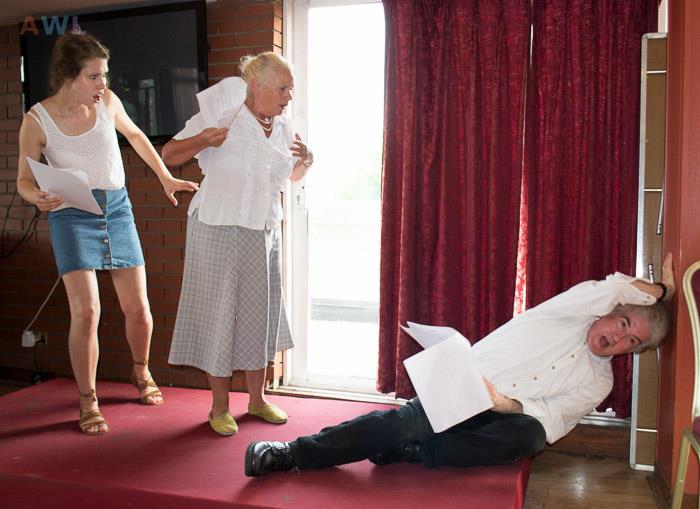 Photo courtesy of Paddy Gormley