It's Valentine's Day, and a love triangle has formed in the office. As everyone speaks their mind, things reach a tragic conclusion.
The 10-minute play "The Work-Love Balance" was performed in Whoop 'n' Wail Represents... Desire at Waterloo East Theatre on 6th and 7th February 2015. Miss Take was played by Emily Stride, Mr Trick by Lee White and Miss Conduct by Rachel Dobell (left to right in photo above). The director was Tom Neill.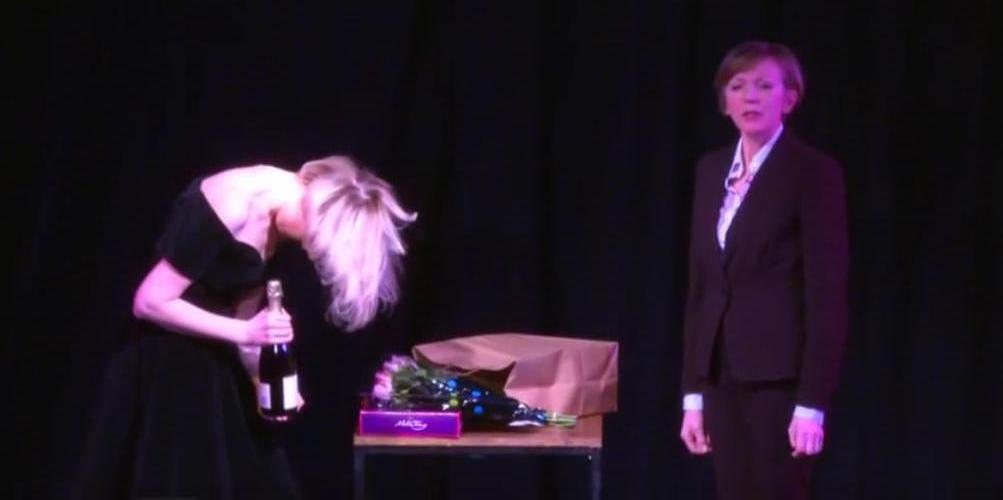 "Certainly the boldest and most experimental piece of the evening, which it pulls off marvellously well. A grotesque stylised pantomime... It's spiked with wit and satire throughout and is a wonderfully surreal farce."
Grumpy Gay Critic on "The Work-Love Balance" at Waterloo East Theatre, London